After a meeting or a phone call, Zoho Books makes it simple to create an estimate from a smartphone. It's easy to set up, totally adjustable and features an intuitive user interface. All you have to do now is concentrate on your other business operations in order to increase production.
The Best Online Accounting Software For Managing Your Business Payables and Receivables.
Customer & Vendor Management
Purchase Bills and Payments
Timesheets and Project wise Transactions
All Accounting and VAT Reports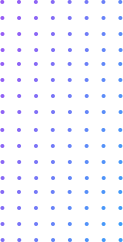 Explanation of Major Zoho Books Features
Track, manage and have full control over your company's finances with Zoho Books.
Manage your expenses more effectively by itemizing or grouping them into a single expense type. As an administrator, you may customize the expense transactions and also can set restrictions on accounting entries. Without the hassle of spreadsheets or storage boxes and files of receipts, you'll know exactly how much you're spending and how lucrative you are.
Multiple reports are available for Organizational, accounting, and tax purposes. These reports offer a wealth of data about your company's sales figures, purchases, Expenses, Profit and Loss, Balance sheet, and activity logs. Defining PDF layouts, scheduling reports to auto-send at certain intervals, customizing role-based access to reports, and exchanging reports with other users are all possible in Zoho Books.
You can take online payments from your clients seamlessly and securely with Zoho Books' powerful financial management software solution. You can rapidly add secure online billing and payment options because the system works with a range of payment gateways. It has a number of payment gateway connectors. PayPal, Paytabs, WorldPay, Stripes, Braintree, Authorize.Net, and Forte are just a handful of the gateways available.
Accounting software with features tailored to your company's financial management.
Streamline Client Communication and Increase Sales using Zoho CRM (h3 ) Schema Article
Zoho CRM, the best CRM for lead management, can be readily modified to meet the demands of any type and size of business. You can also use Zoho CRM to improve lead qualification, activity recording with reminders, deal or opportunity pipeline management, and sales forecasting by using custom reports and dashboards.
The Best Application Software at an Affordable Rate.
Monthly Pricing Plans
Yearly Pricing Plans
Free
For businesses with revenue <200,000 AED per annum
1 User + 1 Accountant
Manage Clients
Manage Invoices (Up to 1,000 per annum)
Client Portal
Online/Offline Payments
Automate Payment Reminders
Multi-lingual Invoicing
Credit Notes
Recurring Invoices
Expenses & Mileage Tracking
Add Multiple Bank and Credit Card Accounts
Import Bank and Credit Card Statements
Bank Rules & Reconciliation
Chart of Accounts & Sub-accounts
Manual Journals
Reports
Invoice Customization
Taxes
Payment Gateways
Zoho Apps
Email
Other Apps
Standard
Per Organization/Month
Invite 3 Users
Manage Invoices (Up to 5,000)
Recurring Expenses
Connect and fetch bank & credit card feeds via bank feeds provider
Predefined User Roles
Track Project Expenses and Invoice
Bulk Updates
Transaction Locking
Custom Views
Custom Fields
Reporting Tags
Timesheet and Billing
Payment Gateways
Email, Voice, Chat
Professional
Per Organization/Month
Invite 5 Users
Sales Approval
Retainer Invoices
Bills
Payments Made
Vendor Credits
Recurring Bills
Sales Orders
Purchase Orders
Purchase Approval
Multi-currency Handling
Currency Adjustments
Stock Tracking
Price Lists
Landed Costs
Custom Roles
Timesheet Approval
Timesheet - Client Approval
Contextual Chat
Retainer Invoices for Projects
Project Profitability
Journal Templates
Recurring Journals
Workflow Rules (Up to 10)
Email, Voice, Chat
Premium
Per Organization/Month
Invite 10 Users
3 Branches
Custom Domain
Vendor Portal
Multi-Transaction Number Series
Budgeting
Custom Buttons
Validation Rules
Picklists
WebTabs
Workflow Rules (Up to 200)
Custom Reports
10 Custom Modules
Zoho Sign
Twilio
Email, Voice, Chat
Free
Per Organization/Month Billed Annually
1 User + 1 Accountant
Manage Clients
Manage Invoices (Up to 1,000 per annum)
Client Portal
Online/Offline Payments
Automate Payment Reminders
Multi-lingual Invoicing
Credit Notes
Recurring Invoices
Expenses & Mileage Tracking
Add Multiple Bank and Credit Card Accounts
Import Bank and Credit Card Statements
Bank Rules & Reconciliation
Chart of Accounts & Sub-accounts
Manual Journals
Reports
Invoice Customization
Taxes
Payment Gateways
Zoho Apps
Email
Other Apps
Standard
Per Organization/Month Billed Annually
Invite 3 Users
Manage Invoices (Up to 5,000)
Recurring Expenses
Connect and fetch bank & credit card feeds via bank feeds provider
Predefined User Roles
Track Project Expenses and Invoice
Bulk Updates
Transaction Locking
Custom Views
Custom Fields
Reporting Tags
Timesheet and Billing
Payment Gateways
Email, Voice, Chat
Professional
Per Organization/Month Billed Annually
Invite 5 Users
Sales Approval
Retainer Invoices
Bills
Payments Made
Vendor Credits
Recurring Bills
Sales Orders
Purchase Orders
Purchase Approval
Multi-currency Handling
Currency Adjustments
Stock Tracking
Price Lists
Landed Costs
Custom Roles
Timesheet Approval
Timesheet - Client Approval
Contextual Chat
Retainer Invoices for Projects
Project Profitability
Journal Templates
Recurring Journals
Workflow Rules (Up to 10)
Email, Voice, Chat
Premium
Per Organization/Month Billed Annually
Invite 10 Users
3 Branches
Custom Domain
Vendor Portal
Multi-Transaction Number Series
Budgeting
Custom Buttons
Validation Rules
Picklists
WebTabs
Workflow Rules (Up to 200)
Custom Reports
10 Custom Modules
Zoho Sign
Twilio
Email, Voice, Chat
Zoho Books Frequently Asked Questions