You can quickly allocate, track, and set up notifications on help desk tickets with Zoho Desk. You may tailor Zoho Desk to fit your company's needs and ensure that your customers are happy with their customer service.
Encourage your teams to use Zoho Desk to give outstanding customer service to their clients.
Create Tickets from multiple channels
Multi-brand and Multi Department
Ticket Process Automation
Data Security and GDPR Compliance
* Zoho Desk is the leading customer service and supports ticketing solutions for your company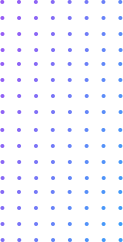 Explanation of Major Zoho Desk Features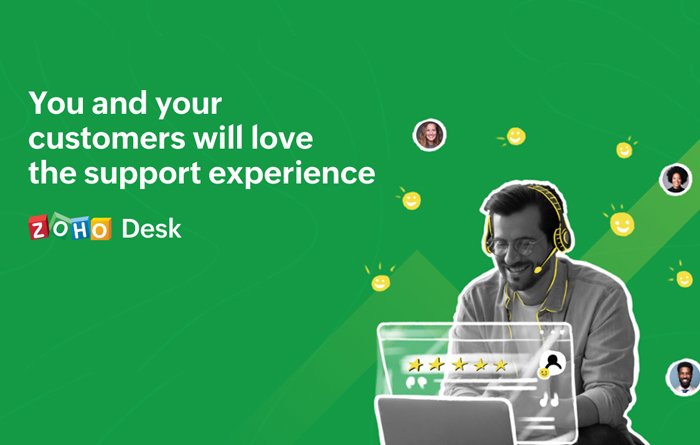 Create Tickets From Multiple Channels
You may obtain tickets from a variety of sources on any given day. These include email, social media, phone, and live chat, to name a few. What if you have more than that? Whatever the case may be, Zoho Help Desk allows you to automatically classify requests by channel and department so you can route, prioritize, and report on them.
To increase agent productivity, use the Agents and Department feature to automatically organize open tickets. offer information about ticket status, including how long the ticket has been in the system, whether the client has gotten updates, which team is working on the problem, and whether the ticket is on hold or being actively resolved.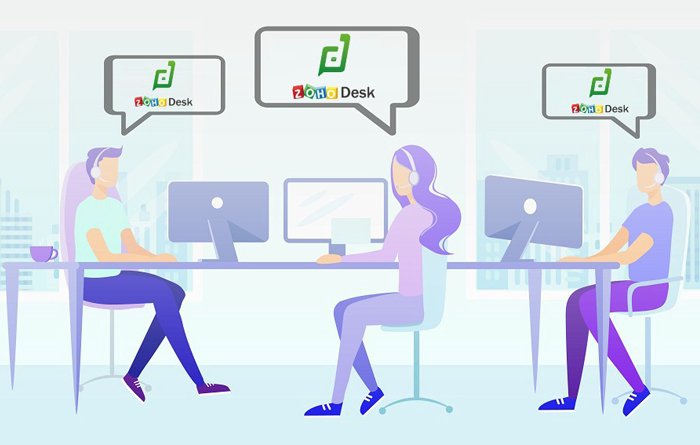 Using Zoho Desk's ticket templates, your team can create personalized email templates to send to users. These ticket templates allow predefined factors to be automatically inserted while creating a new ticket, speeding up the process and allowing your team to focus on more pressing issues.
Acquire a thorough awareness of your customers' requirements and match the solution to the company's requirements.
The Best Application Software at an Affordable Rate.
Monthly Pricing Plans
Yearly Pricing Plans
Email Ticketing
Private Knowledge Base
Predefined SLAs
Macros
Help Center
Multi-language Help Desk
Mobile Apps
24x5 Email Support
Features from FREE +
Social & Community Channels
Product-based Ticket Management
Help Center Themes Gallery
Public Knowledge Base
SLAs & Escalations
Workflow, Assignment & Supervise Rules
Customer Happiness Ratings
Reports & Dashboards
Work Modes for Tickets
Marketplace Extensions & Integrations
ASAP - Embeddable Self-service
24x5 Phone Support
Add-On ( $6/Light Agent/Month)
Proffesional
/Agent/Month
Features from STANDARD +
Multi-Department Ticketing
Team Management
Telephony
Automatic Time Tracking
Multilingual Knowledge Base
Blueprint - Basic Process Management
Round Robin Ticket Assignment
Agent Collision
Tasks, Events & Call Activities
Ticket Templates
Private Marketplace Extensions
SLA Dashboards
Ticket Sharing
Mobile SDKs
24x5 Chat Support
Add-On ( $6/Light Agent/Month)
Live Chat
Zia - Artificial Intelligence
Help Center Customization
Multi-brand Help Center
KB Auto-translation
Advanced Process Management
Custom Functions
Multi-level IVR
Global Reports & Dashboards
Scheduled Reports
Contract Management
Validation Rules
Layout Rules
Field Watching
Multiple Business Hours & Holidays
Role-based Data Sharing
50 Light Agents
Add-On ( $6/Light Agent/Month)
Email Ticketing
Private Knowledge Base
Predefined SLAs
Macros
Help Center
Multi-language Help Desk
Mobile Apps
24x5 Email Support
Standard
/agent/month billed annually
Features from FREE +
Social & Community Channels
Product-based Ticket Management
Help Center Themes Gallery
Public Knowledge Base
SLAs & Escalations
Workflow, Assignment & Supervise Rules
Customer Happiness Ratings
Reports & Dashboards
Work Modes for Tickets
Marketplace Extensions & Integrations
ASAP - Embeddable Self-service
24x5 Phone Support
Add-On ( $6/Light Agent/Month)
Professional
/agent/month billed annually
Features from STANDARD +
Multi-Department Ticketing
Team Management
Telephony
Automatic Time Tracking
Multilingual Knowledge Base
Blueprint - Basic Process Management
Round Robin Ticket Assignment
Agent Collision
Tasks, Events & Call Activities
Ticket Templates
Private Marketplace Extensions
SLA Dashboards
Ticket Sharing
Mobile SDKs
24x5 Chat Support
Add-On ( $6/Light Agent/Month)
Enterprise
/agent/month billed annually
Live Chat
Zia - Artificial Intelligence
Help Center Customization
Multi-brand Help Center
KB Auto-translation
Advanced Process Management
Custom Functions
Multi-level IVR
Global Reports & Dashboards
Scheduled Reports
Contract Management
Validation Rules
Layout Rules
Field Watching
Multiple Business Hours & Holidays
Role-based Data Sharing
50 Light Agents
Add-On ( $6/Light Agent/Month)
Zoho Desk Frequently Asked Questions