SalesIQ provides you with a real-time ordered visitor list depending on the parameters you choose, including information like their location, behavior, and time spent on-site, as well as a lead score based on your guidelines.
To increase conversions, selectively trigger interactions with potentials on high-intent pages.
CRM and Help Desk Integration
Agent Access and Mobile App
Record Chat History and Share
* Route Chats Automatically Based on Your Support Staff's Availability, And Automate Responses to FAQs.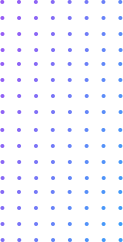 Zoho SalesIQ Features Explanation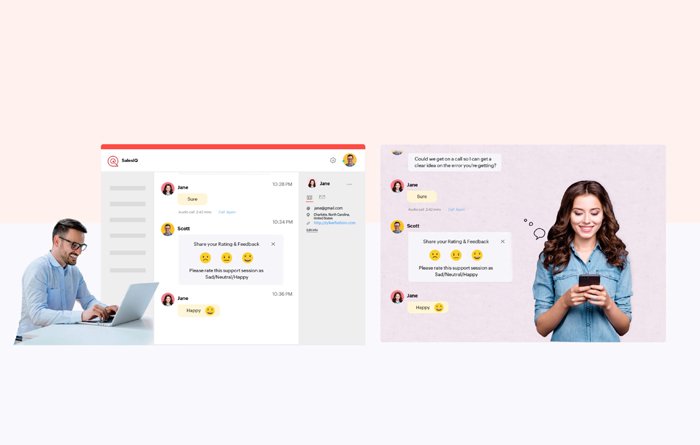 Tracking Visitors and Chat History
Web visitor tracking gives you a comprehensive list of all your visitors, which you can define as hot, warm, or cold leads depending on your own criteria, as well as detailed visitor information like name, location, actions, and total time spent on your site. To personalize your prospect engagement, look over your visitors' impressions of your site even before you connect with them.
Zoho SalesIQ classifies your website visitors as leads and contacts based on the availability of their email addresses. Their most recent activities and past talks are also highlighted. Zoho SalesIQ categorizes your website visitors in a flash. As a result, you may concentrate on prospects who have a legitimate and active email addresses. Their previous performance and communications are also displayed, allowing you to foster them in the future if necessary
Zoho SalesIQ, when integrated with Zoho Desk, provides an all-in-one solution to convert chat messages into tickets and get actionable insights from chat conversations. With this integration, you can easily access past support conversations of your customers, which can help you respond to their queries faster and more effectively.
Zoho SalesIQ is the most reliable and effective customer engagement software for your business
Streamline Client Communication and Increase Sales using Zoho CRM (h3 ) Schema Article
Zoho CRM, the best CRM for lead management, can be readily modified to meet the demands of any type and size of business. You can also use Zoho CRM to improve lead qualification, activity recording with reminders, deal or opportunity pipeline management, and sales forecasting by using custom reports and dashboards.
Zoho SalesIQ Pricing Plans
The Best Application Software at an Affordable Rate.
Monthly Pricing Plans
Yearly Pricing Plans
Free
3 operator licenses included
File sharing
Track and engage with 10K visitors/month
100 Chat sessions/month
Canned replies
Basic visitor information
Mobile SDK
Credit card masking
Integration with Zoho apps
Daily reports
Features from FREE +
Email signature chat
Chat transfer and group chat
Track and engage with 50K visitors/month
1000 Chat sessions/month
1 custom chatbot
Departments
Chat routing
Articles and FAQs
Proactive chat triggers
Lead scoring and company scoring
Business hours
Branding
Visitor side chat history
Click to call & Screensharing
Third party integrations (Salesforce, Zendesk, and Clearbit)
Features from BASIC +
Data and action widgets
Block IP
Track and engage with 100K visitors/month
Unlimited chat sessions
5 custom chatbots
Telegram Messenger
Whatsapp (invite only)
Facebook Messenger
Operator chat monitoring
Apple TV app
Weekly and monthly reports
Features from PROFESIONAL +
Company profile enrichment using Zia
Track and engage with 200K visitors/month
Abusive content management
Cloud Telephony and PBX
10 custom chatbots
Answer Bot Zia
Free
3 operator licenses included
File sharing
Track and engage with 10K visitors/month
100 Chat sessions/month
Canned replies
Basic visitor information
Mobile SDK
Credit card masking
Integration with Zoho apps
Daily reports
Basic
/operator/month billed annually
Features from FREE +
Email signature chat
Chat transfer and group chat
Track and engage with 50K visitors/month
1000 Chat sessions/month
1 custom chatbot
Departments
Chat routing
Articles and FAQs
Proactive chat triggers
Lead scoring and company scoring
Business hours
Branding
Visitor side chat history
Click to call & Screensharing
Third party integrations (Salesforce, Zendesk, and Clearbit)
Professional
/operator/month billed annually
Features from BASIC +
Data and action widgets
Block IP
Track and engage with 100K visitors/month
Unlimited chat sessions
5 custom chatbots
Telegram Messenger
Whatsapp (invite only)
Facebook Messenger
Operator chat monitoring
Apple TV app
Weekly and monthly reports
Enterprise
/operator/month billed annually
Features from PROFESIONAL +
Company profile enrichment using Zia
Track and engage with 200K visitors/month
Abusive content management
Cloud Telephony and PBX
10 custom chatbots
Answer Bot Zia
Zoho SalesIQ Frequently Asked Questions