All documents are protected by secure access codes, multi-factor authentication, and audit trails, and users can give or prohibit access to specific documents using bespoke permissions and defined user roles. Users may digitally sign documents immediately from their Gmail inbox, as well as email documents directly from Google Drive, DropBox, Box, OneDrive, and other popular apps using Zoho Sign.
Send Legally Binding Documentation For Signatures To Anyone, Anywhere, At Any Time.
Multiple Document Templates
Multiple Document Signature
Digital and Electronic Signature
Reminders and Notifications
* Prevent unwanted access, create authentication tokens for documents & distribute them directly to the recipients.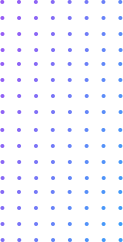 Explanation of Major Zoho Sign Features
Digital Signature Application
From anywhere, sign, approve, and send papers. You can digitally sign and approve your documents from anywhere and at any time and your signatures will have the same legal weight as paper-based signatures. To assist eliminate errors and enhance productivity, use a digital signature to approve crucial material before it is sent out.
Approval management makes it easy to manage all the signatures that are needed on a signed contract. It also makes it simple to invite multiple people to see and approve, and then transfer their approval to the next person. You can even set up a system whereby you or someone else will be notified once the document has been approved or rejected by the various parties involved.
Reminders and Notifications
If a client receives a document that requires signing but forgets to sign it due to unforeseen reasons, the reminder and notification tool will notify them that a document from your company is awaiting signature. This means that each document is processed quickly, saving time on lengthy talks with clients or coworkers who must assist them in signing their forms.
Using Zoho Sign, you can verify legally binding documents from anywhere.
The Best Application Software at an Affordable Rate.
Monthly Pricing Plans
Yearly Pricing Plans
Single user only
5 documents/month
Signing workflows
Signer authentication code via email
Signing with USB token for DSC
Print, sign, and upload for physical signing
Reminders and notifications
Audit trail and certificate of completion
Document and folder management
Import documents from and export documents to cloud storage apps - Dropbox, Box, Google Drive, OneDrive, Zoho Docs, and Zoho WorkDrive
Basic integrations with Zoho Apps - CRM, Desk, Books, Invoice, Inventory, People, Recruit, Workerly, Mail, Writer, Qntrl, Creator, Deluge, and Flow
Mobile apps - iOS, iPad OS, and Android
Desktop apps - macOS and Windows
25 documents/user/month
Security management
Approver action
Signer authentication code via SMS
Organization email alias configuration
Advanced integrations with Zoho Apps - CRM, Desk, Books, Invoice, Inventory, People, Recruit, Workerly, Writer, Qntrl, Creator, Deluge, and Flow*
Basic integrations with 3rd-party apps - Microsoft 365, Google Workspace, Gmail, Outlook, Microsoft Teams, Zapier, and Integromat
Priority technical support (email, web, and phone)
Unlimited documents
Multi-language support
Signer attachments
Templates
Template sharing
Reports
Rebranding
Integration with Zoho Forms*
Automation credits
NewDocument sharing
Secure finance backup
In-person signing
Bulk send
SignForms
Qualified Electronic Signatures (QES) - Uanataca
Signing via 3rd-party DSC providers - eMudhr
Trusted document timestamping
Blockchain timestamping
Recipient redirection
Automatic cloud backup
Webhooks
Single user only
5 documents/month
Signing workflows
Signer authentication code via email
Signing with USB token for DSC
Print, sign, and upload for physical signing
Reminders and notifications
Audit trail and certificate of completion
Document and folder management
Import documents from and export documents to cloud storage apps - Dropbox, Box, Google Drive, OneDrive, Zoho Docs, and Zoho WorkDrive
Basic integrations with Zoho Apps - CRM, Desk, Books, Invoice, Inventory, People, Recruit, Workerly, Mail, Writer, Qntrl, Creator, Deluge, and Flow
Mobile apps - iOS, iPad OS, and Android
Desktop apps - macOS and Windows
Standard
/user/month billed annually​
25 documents/user/month
Security management
Approver action
Signer authentication code via SMS
Organization email alias configuration
Advanced integrations with Zoho Apps - CRM, Desk, Books, Invoice, Inventory, People, Recruit, Workerly, Writer, Qntrl, Creator, Deluge, and Flow*
Basic integrations with 3rd-party apps - Microsoft 365, Google Workspace, Gmail, Outlook, Microsoft Teams, Zapier, and Integromat
Priority technical support (email, web, and phone)
Enterprise
/user/month billed annually​
Unlimited documents
Multi-language support
Signer attachments
Templates
Template sharing
Reports
Rebranding
Integration with Zoho Forms*
Enterprise
/user/month billed annually​
Automation credits
NewDocument sharing
Secure finance backup
In-person signing
Bulk send
SignForms
Qualified Electronic Signatures (QES) - Uanataca
Signing via 3rd-party DSC providers - eMudhr
Trusted document timestamping
Blockchain timestamping
Recipient redirection
Automatic cloud backup
Webhooks
Zoho Sign Frequently Asked Questions