AdRoll Advertising in Canada with Prism Digital
AdRoll advertising is a platform used in e-commerce that gives businesses the power to connect with their customers by using AdRoll display ads across the globe. We make use of robust targeting capabilities of AdRoll advertising platform to reach users who are out of Google Adwords reach.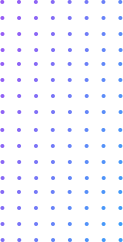 Get unmatched functionality and customer support
with our AdRoll Advertising Services
AdRoll advertising boosts brand awareness through cross-channel campaigns (mobile, web, email, and social media). By identifying important metrics through data analysis, AdRoll advertising achieves a better understanding to predict customer behavior, business performance and customer engagement.
Why choose Prism Digital for AdRoll Advertising Campaigns?
With our team of professionals who have the proper knowledge, experience and, tools to execute AdRoll marketing campaigns, you will get what you have asked for. We'll work to deliver you with the results you want and more!
See What AdRoll Advertising Can Achieve for Your Business
Prism Digital, a local SEO expert, works with clients to determine the search phrases that will result in the best ranks and, more importantly, website traffic that will generate sales. We start by closely examining the SEO components of their website. We can increase their chances of ranking highly by optimizing SEO page components and on-site web copy. As part of developing a comprehensive SEO plan, we also analyze their nearest online rivals.
Strong Brand Awareness
Retargeting on the Internet
Targeting by Demographics
Insights to Available Data
Strong Brand Awareness
Campaigns by AdRoll to raise brand awareness are directed toward visitors who haven't been to your website and are probably unaware of your company. Your retargeting efforts can then contact these new, high-quality customers after they leave your site, encouraging them to make a purchase, and, direct them to your website.
Retargeting on the Internet
Targeting by Demographics
Insights to Available Data
Over the years we have worked with many companies from various industries. Our work has proven to be a crucial factor in uplifting their brand to another level. Check out what our clients have to say about our services.
Frequently Asked Questions