Maudsley Health SEO Case Study
Maudsley Health is a leading medical center that employs a large team from a variety of fields, including psychiatry, nursing, psychology, psychotherapy, occupational therapy, social workers, and clinical scientists. It focuses on offering top-notch primary and specialist medical care. Through psychiatric and medical evaluations, medication management, and a variety of therapeutic modalities including CBT, DBT, integrative therapies, and mindfulness & meditation, clients have the chance to learn about their mental wellness.
Maudsley's outdated website had a lot of problems and was hindering its capacity to carry out technical and fundamental SEO activities. To increase their organic traffic and direct all UAE searches for mental health and psychiatric treatments to their website, they needed a total makeover.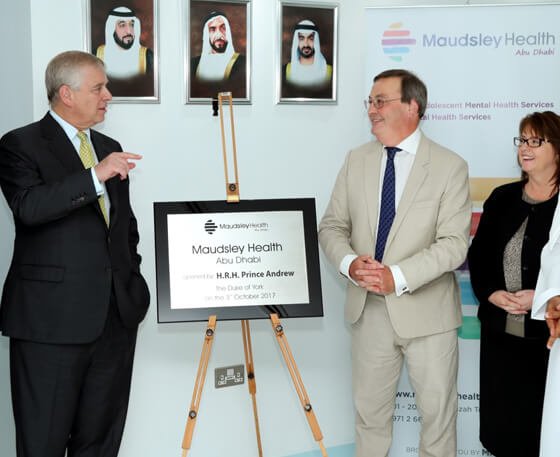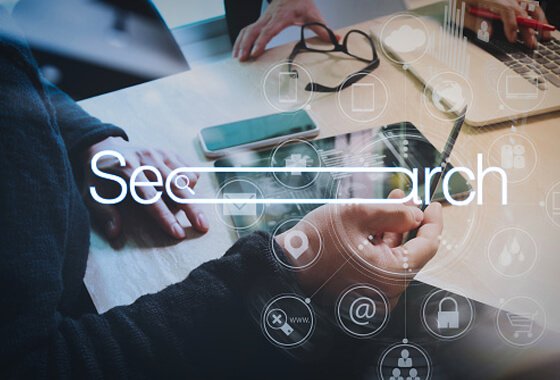 We had to determine what people were genuinely looking for in order to increase the number of visitors from search engines. In order to ensure that we attract the site's target audience and develop a medical SEO plan that produces results, we regularly conducted keyword research to identify the precise language of the search queries related to the Patient site.
Within a few months, organic traffic to the Maudsley website increased by a huge fraction. The volume of traffic to the website as a whole has improved and we were able to reduce the website's bounce rate using our on-page SEO techniques.
Ranked 206 keywords on Google's first page

Increased organic search traffic by 122%

Increased domain authority from 20 to 31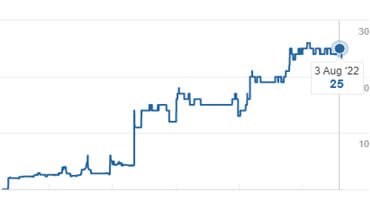 Decreased the bounce rate from 79% to 40%

Increased the website's health score from 40% to 83%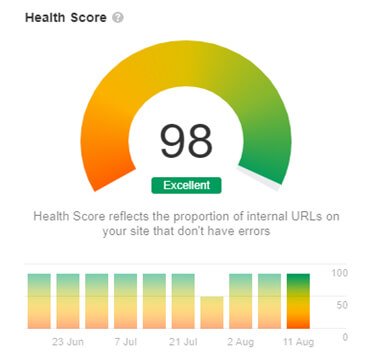 Increased the website's visibility by 13.83%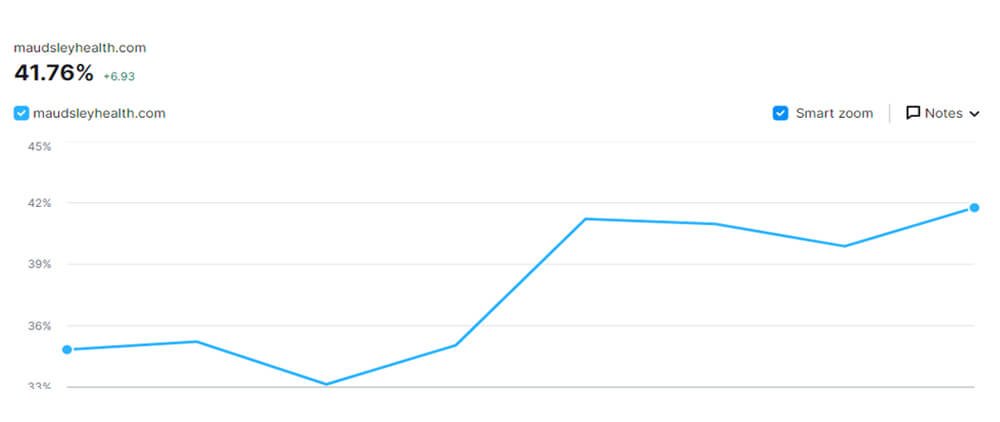 Prism digital is the best SEO agency we have worked with.. Getting 150 keywords in 3 months and 500 keywords in one year is a feat i have never seen every accomplished in my entire career. they completely have changed the digital marketing industry with their expertise and attention to detail.
We have been working with Prism's Digital Marketing and SEO team for the last 2 years and they have been amazing to work with. They manage our hotel's digital marketing campaigns and SEO completely as well as our Website Design and Management and we are very happy with their services.
Prism got our website to the first page of Google in under 3 months. we always used to be on the 10 and the 30th page of google but their methodology is amazing and it works !!! our traffic to the website has grown by 3x and we have never had such amazing results with all the agencies we have worked with before.... so thank you Team Prism!!
We really appreciate the work that Prism has done for Maudsley . we are currently on the first page of google and the customer base of the clinic has grown in multiples ... they are very good at SEO, Social media and Digital Marketing for clinics especially. I always tell every body in the medical marketing field " Prism is the best digital marketing agency we have every worked with".
Prism has changed the way we communicate online as have grown our rankings on Google Threefold. Their SEO technologies as well as the new website they built for us have increased our website and online presence. We highly reccomend their services to all who need good SEO and Google Ranking in Canada and UK.
Prism really did an amazing job with our website mobile app and our digital marketing and SEO they are perfect for any e-commerce website and deliver what they promise. we have been working with them for the last 7 years !! so that itself is a testament to their client retention abilities. Kudos Team Prism keep up the good work!!